GAIL PETTIS
Named " 2010 Northwest Vocalist of the Year," by Earshot Jazz Society, (also 2007), Gail's rich, warm vocals and understated phrasing have been described as "deliciously soulful" by Cadence Magazine. A native of Henderson, Kentucky, Gail grew up in Gary, Indiana. Grandfather Arthur Pettis was a blues singer and guitarist who recorded for Victor Records in Memphis in 1928 and for Brunswick in Chicago in 1930 and grandmother Ninevah played piano around Chicago. Having completed an orthodontic residency program at Harvard University, after which she taught and practiced orthodontics full-time for the next 15 years, Gail moved to Seattle WA in 1996 by way of Memphis, TN, discovered jazz and sold her orthodontic practice ten years later. As artist-in-residence at the Amersfoort Jazz Festival in the Netherlands in 2006, she was featured artist with the New Manhattan Big Band, also Eddie Conard and the Dutch Jazz Cats on the mainstage and smaller combs in venues in Amersfoort and Harderwijk. Included on this tour was a stop in Kobe, Japan to perform as a guest artist at KAVC Hall as First Place winner of the Seattle-Kobe Female Jazz Vocalist Audition. She has also performed at the Gene Harris Jazz Festival in Boise, Idaho, Jazz at the River Festival in Eagle, ID. Most recently, Gail completed Russian tours in the spring of 2015, performing in Moscow, St. Petersburg, Novosibirsk, Ufa, Ivanova and Perm and returning in the summer for a tour anchored by the White Nights Jazz Festival.
Gail's debut CD, "May I Come In?" (Origin/OA2 Records, 2007), was given a warm reception by XM Satellite Radio and Music Choice Television as well as by stations across the United States and in Germany and Portugal. This recording was nominated for Earshot's Golden Ear award "2007 Northwest Recording of the Year". The eagerly awaited sophmore recording, "Here in the Moment", was released in January 2010 on Origin/OA2 Records. Gail's refreshing readings of standard songs on this project have been embraced by listeners, resulting in a 14 week stay (peaking at #5) on the JazzWeek National Airplay Chart, ending up as the most played new female vocal CD on American jazz radio in that year. Gail has also contributed vocals to Grammy-nominated CD "Colabs", has song credits in major motion pictures and her voiceover and jingle work can currently be heard on radio and television.
Earshot jazz describes Gail as going "…from strength to strength, performing a winning, crowd-involving style of vocal jazz".
TOM COLLIER
Director of percussion studies at the University of Washington School of Music from 1980 through 2016, Tom Collier is a veteran of more than 50 years in music — his first public appearance was at age five, on xylophone, and his first professional performances were made as a nine-year-old marimba virtuoso. Tom has since performed and recorded with his own jazz group and many important classical, jazz, and popular artists, including Bill Frisell, Frank Zappa, Shelly Manne, Laurindo Almeida, Natalie Cole, Mannheim Steamroller, Sammy Davis, Jr., Barbra Streisand, Johnny Mathis, Olivia Newton-John, The Beach Boys, and too many more to name. In the classical arena, Collier has appeared as guest soloist with the Seattle Symphony and many other orchestras, and as percussionist with the Los Angeles Repertoire Orchestra, L.A. Contempo Four and the Northwest Chamber Orchestra. He has presented over 300 jazz concerts in public schools around Washington State for the Arts In Education Program under the auspices of that state's Arts Commission. Collier has released several albums as leader or co-leader beginning with Inner City Records in 1981 and continuing through the present. In 2014, he was awarded a Royalty Research Grant by the University to produce three new recordings in three different settings. In addition, he has recorded several educational albums for Music Minus One and Studio 4 Music. In 1980, Collier was presented with an "Outstanding Service To Jazz Education" award by the National Association of Jazz Educators, and over the past thirty years, he has won twenty five ASCAP Popular Panel and ASCAPlus Awards for his various jazz and percussion compositions. In 2011, the prestigious Adelaide D. Currie Cole Endowed Professorship in the University of Washington School of Music was awarded to Professor Collier for the academic years 2011-2013.
MARTIN LUND
Martin Lund, one of the most diverse musicians in the universe, has played with some of the great blues artists of our time and worked in the studios of LA as a composer, arranger and musician with artists like Mel Torme to Isacc Hayes. His eclectic background has allowed him to move freely through any style of music from classical to rock and from jazz to Broadway. He is equally adept at clarinet, saxophone, flute and piano. Martin is a well-known performer and teacher who produces several of Orcas Island's most popular summer music events, including The One World Music Festival, a musical variety show with Orcas Island's best musicians and top-notch talent from beyond the islands, and the Orcas Island Jazz Festival. Martin graduated from the University of Washington with a BA in both music and music education.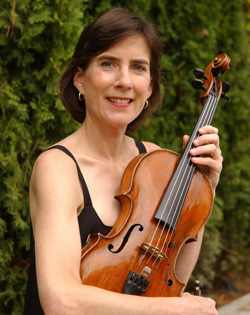 ROXANNA PATTERSON
Violist Roxanna Patterson began her professional career at age 16 as a member of the Fort Worth Symphony and the Forth Worth Opera Orchestras. She later attended the Shepherd School of Music (Rice University) and played in the Houston Symphony, Houston Opera Orchestra and served as concertmaster of the Houston Ballet Orchestra. Her teachers included Ronald Patterson, Eudice Shapiro, Wayne Crouse and Karen Tuttle. In 1979 she moved to Monte Carlo with her husband, Ronald Patterson. There she changed from violin to viola and the couple formed the unique violin/viola ensemble Duo Patterson. A chamber music enthusiast, Ms. Patterson has performed extensively in this capacity. She has also appeared in recital and as soloist with orchestras in France, Italy, Germany, England, Switzerland, Czechoslovakia, and the U.S. In 1984 she received the first Special Award from the Princess Grace Foundation and was recently decorated by Prince Rainier of Monaco with Chevalier de l'Ordre du Mérite Culturel. Ms. Patterson has recorded for the Ante Aeternum, CRI, and Vox labels, and has appeared on European and American television.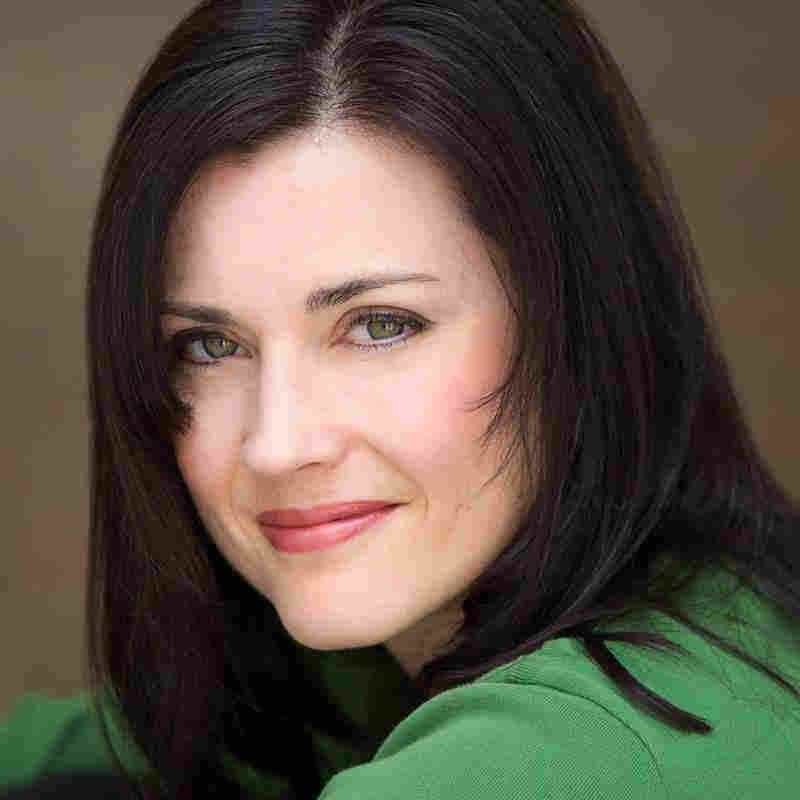 TERRI RICHTER
A graduate of Seattle Opera Young Artist's Program, Terri went on to perform many roles with Seattle Opera, earning national acclaim for her portrayals of Despina in Cosi fan tutte, Oscar in Verdi's The Masked Ball, and Euridice in Gluck's Orfeo ed Euridice. She regularly appears as a soloist with professional orchestras, opera companies, contemporary and early music ensembles throughout the United States, most recently featured with Seattle Symphony, Seattle Opera, Apollo's Fire Cleveland Baroque Orchestra, Nashville Symphony, American Bach Soloists, Pacific Musicworks, Grand Rapids Symphony, Orchestra Kentucky, and Nashville's Music City Baroque. In 2016, Terri appeared in the role of Susanna for the West Coast Premiere performance of Mercadante's I Due Figaro, presented a multi-media concert of Osvaldo Golijov's Ayre with the Contempo Flux Ensemble at the Hammer Museum in Los Angeles, and was the soloist for the Los Angeles debut of Kaija Saariaho's audiovisual piece for soprano and electronics, Lonh.
Terri holds a DMA in Voice and Opera from UCLA's Herb Alpert School of Music, where she presently works as a Teaching Fellow while pursuing a PhD in Musicology.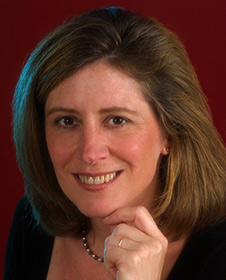 ROBERTA HANSEN DOWNEY
Cellist Roberta Hansen Downey grew up in Seattle and Tacoma. She earned her Bachelor of Music at the University of Southern California, studying cello with Gabor Rejto, and continued her cello studies with Cordelia Wikarski-Miedel. She was a winner of the Northwest Young Artist Competition and the Don Bushell Concerto Competition. She joined the Northwest Chamber Orchestra in 1978, and joined the Seattle Symphony in 1982. After her first six seasons with the Orchestra, Roberta took time off to earn her Master's Degree in Performance at the Eastman School of Music. She is a frequent guest artist on the Second City Chamber series in Tacoma.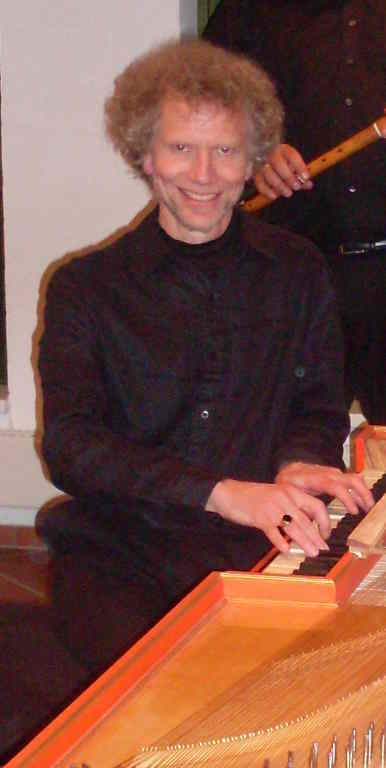 JEFFREY COHAN
Flutist Jeffrey Cohan has performed as soloist in 25 countries, both on modern and early transverse flutes from the Renaissance through the present. The winner of many important competitions and awards, he has performed throughout Europe, Australia, New Zealand and the United States, and worldwide for the USIA Arts America Program. Many works have been written for and premiered by him, including five new flute concerti since 2000. He is artistic director of the Capitol Hill Chamber Music Festival in Washington, DC, the Black Hawk Chamber Music Festival in the Midwest and the Salish Sea Early Music Festival in the Pacific Northwest. He can "play many superstar flutists one might name under the table" according to the New York Times and is "The Flute Master" (headline) according to the Boston Globe.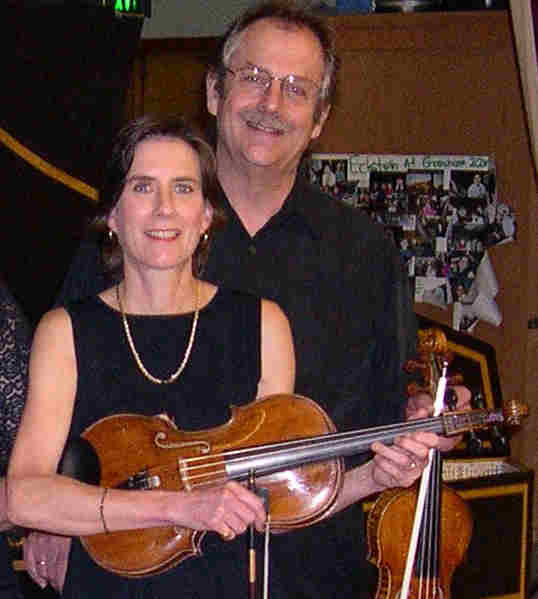 RONALD PATTERSON
currently Professor of Violin at the University of Washington School of Music, Ronald Patterson was a student of Jascha Heifetz, Eudice Shapiro and Manuel Compinsky. Mr. Patterson has concertized extensively in the United States and Europe since the age of 11, performing 45 works (including 6 world premieres) in more than 150 solo performances with orchestra. From 1965 to 1999, he was Concertmaster of the Mont-Carlo, Houston, Denver, and Miami symphonies, St. Louis Little Symphony and the Los Angeles Chamber Orchestra. He was a founder and Associate Professor of the Shepherd School of Music at Rice University (Houston, 1974-1979). Assistant Professor at Washington University (St. Louis, 1967-1971), as well as on the faculty of Stetson University (Florida, 1975-1979), MacMurray College (Illinois, 1966) and the University of Miami (Florida, 1965). Mr. Patterson has recorded for CRI, ERATO, ORION, VOX, Ante Aeternum, Virgin Classics, Serenus, Philips, and EMI. A five time First Prize Winner of the Coleman Chamber music Competition, he has performed chamber music with some of the greatest musicians of our day, including Heifetz, Piatigorsky and Szeryng. In 1998 he was named Officier de l'Ordre du Merite Culturel, one of the Principality of Monaco's highest honors.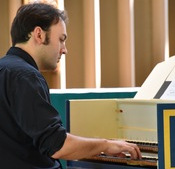 JONATHAN ODDIE
Harpsichordist Jonathan Oddie has performed as a soloist and ensemble member in the United States, England, and Germany. He has appeared as a member of orchestras and other ensembles including Pacific MusicWorks, Opera Omaha, Mercury Baroque, and Musica Maestrale, and at venues including the Whidbey Island Early Music Festival, Salish Sea Early Music Festival, and Bloomington Early Music Festival. He has also recorded for the Focus Records label with Ensemble Lipzodes and the Pro Arte Singers. Jonathan studied piano and harpsichord at the Indiana University Jacobs School of Music, where he was awarded the Performer's Certificate for his performance of Bach's Goldberg Variations.

He has a particular interest in the music of the seventeenth century, and recently completed his doctorate in musicology at the University of Oxford, where he researched the keyboard and viol consort music of the early 17th-century English composer Orlando Gibbons.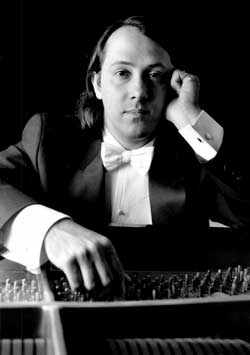 MARK SALMAN
Mark Salman, hailed as a "heroic virtuoso," has performed in Europe, Asia, Canada and throughout the United States, including Carnegie and Alice Tully Hall in New York, in performances described as "powerful," "astonishing, exacting, evocative," "wildly imaginative" and "touchingly lyrical". His performance of Liszt's transcription of the Beethoven Seventh Symphony was named one of three "Performances of the Year" by Seattle Weekly. His account of his meetings with and playing for Vladimir Horowitz appears in the book, Evenings with Horowitz. Mr. Salman is a co-founder of the Delmarva Piano Festival in Rehoboth Beach, Delaware, which recently completed its seventeenth season. Recent performances have included his debut at the Newport Music Festival in Newport, Rhode Island, an eight recital series devoted to the works of Franz Liszt in Seattle, three recitals featuring Schubert's final three sonatas, a complete cycle of Beethoven's five piano concertos and Choral Fantasy with Orchestra Seattle, a recital series celebrating Chopin's 200th birthday, a five recital series commemorating Liszt's 200th birthday, and numerous concerto appearances throughout the northwest. Mr. Salman has performed the complete cycle of Beethoven's thirty-two piano sonatas on both coasts and in sixteen KING-FM broadcasts. Mr. Salman is a Steinway artist.
Mr. Salman's recordings include two all-Chopin CDs, including his newest release, Chopin's Intimate Art: The Mazurkas, Mozart's Piano Concertos K. 488 and K. 503 with the Northwest Sinfonietta, the Transcendental Piano, featuring works by Alkan, Beethoven and Liszt, two DVDs in the series Beethoven and his 32 Piano Sonatas – A Musical Universe as well as American Interweave, featuring contemporary American works for cello and piano. Soon to be released are two recordings of Beethoven sonatas and one of late Schubert sonatas. Also available in limited release are the first four live performances from his 2004-2005 Liszt series and his Beethoven concerto performances with Orchestra Seattle. For more information about Mr. Salman see www.marksalman.net.